Create a user account
NOTE: If you have a Google account or a Microsoft account, you can use these accounts to identify yourself and sign in to the portal without creating a new user account. Here's how to login with a third party account.
To create a user account on the CHG portal go to https://portal.chg.net.au
Click Login (the menu option at the top right of your screen)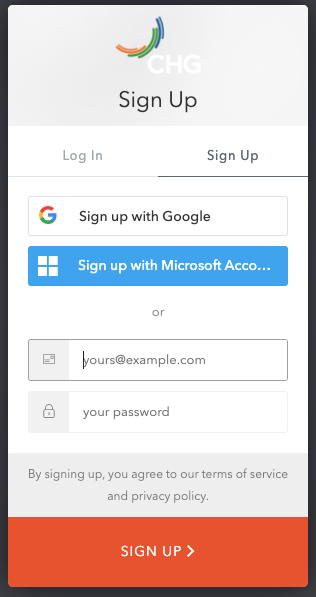 Select the Sign Up option and enter your email address and select a password. If you have a Google account, you can also sign in using that account.
Check your inbox for an email with verify your email address. Click the verify link.
You can now login.
Next steps
I didn't receive my verification email