When an onsite booking is made, for example for Flu Vaccinations, the employer can choose whether the employee/s can manage their own appointments or whether the employer will do this on their behalf.
Employee Sign Up Page
When your booking request is confirmed by our team, you will receive a link which can be used by employees to sign up for an appointment. Send this link to employees with details of the service (provided by CHG). When the link is clicked, the employee sees the following screen.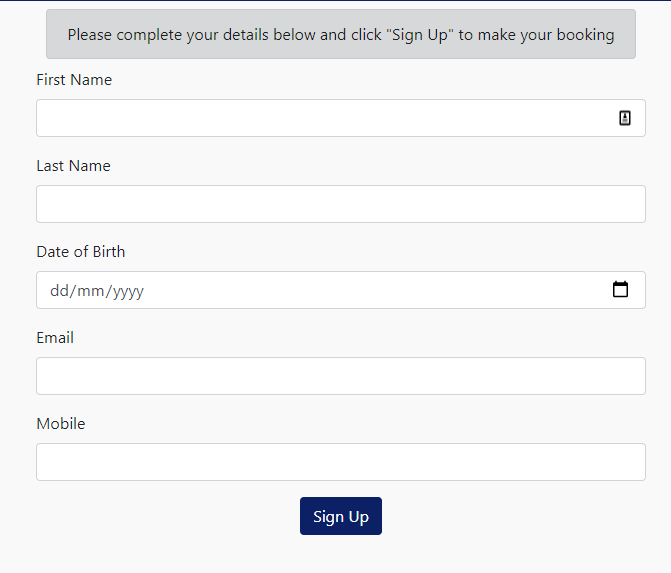 If you chose the "employee to make appointment", the employee will next be directed to the appointments page where they can select a date/time for their appointment. An automatic email confirming the appointment will be sent to the employee.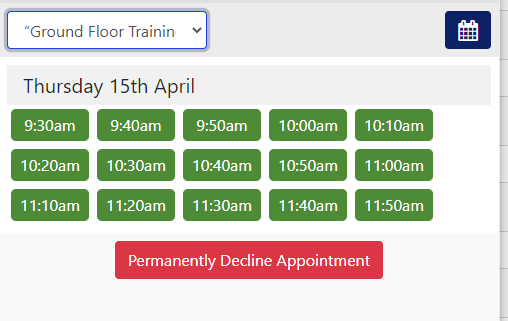 If you selected "Employer to manage appointment", the employee will not be able to access the appointments page. Instead, you can manage their appointment as shown below.
Managing Appointments on behalf of Employees
In each case, the CHG portal provides a page where the user who made the booking request can manage their bookings.
Login to the portal using the email address you registered when making the booking. If you have not already done so, you will need to Sign Up for a user account and create your password.
Click

. The following screen will be displayed.

On the My Bookings screen, click

to reveal the employees who have signed up for an appointment.

Click

and select location (if more than one is listed) and a date/time for the appointment. To change an appointment, simply repeat the process.

The employee will be sent an email confirming the time of their appointment.
The portal will allow more than one employee to book into the same timeslot, if permitted by CHG for the type of appointment being made.